Artist Statement
Sand is a key medium in my paintings. It represents a most profound source of creativity. In our childhood, our first artistic experience often involves crude etching in the sandbox.  The latent creativity within each of us may be brought forth to life much like God breathed life into the dust and created man. With paintings using sand, I explore the roots of my existence.
I often work on abstract paintings with themes that derive from biblical stories that resonate with my inner journey. It is a spiritual journey to create a place within me, an interior castle.
To See Movements in Stillness
Purpose in Chaos
Hope in Hopelessness
Divinity in the Ordinary
To Capture Infinity in the Finite
Eternity in Fleeting Moments
Worlds in the Grains of Sand
Stories in the Eyes of Many
&
To Create
The Interior Castle
Artist Profile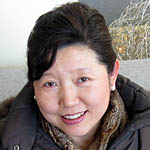 Piety Choi graduated from Ewha Women's High School in 1975 and Seoul Women's University in 1979. In 1980, she immigrated to the United States. Piety received the Master of Fine Arts degree from PAFA (Pennsylvania Academy of the Fine Arts) in 2007. She has had a number of Solo Exhibits (Highwire Gallery, Blink Art Gallery, St. Asaph Gallery, Ansan Art Fair, Incheon Women Arts Biennale, etc.), Group Exhibits, as well as Invited Exhibits (Philadelphia Sketch Club, Renaissance Center for the Arts, Art Association of Harrisburg, Betsy Meyer Memorial Exhibition, Muse Gallery, Woodmere Art Museum, etc.). Piety has received many awards and prizes for her work in oil paintings and mixed media.
Other Art by Piety Choi Published by The Living Pulpit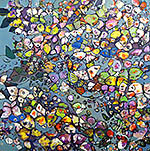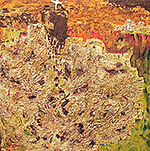 Church on a Hill
View small (636x640 px — 374 KB)
View large (1199x1206 px — 1.5 MB)
The New Beginning
View small (636x640 px — 375 KB)
View large (1198x1206 px — 882 KB)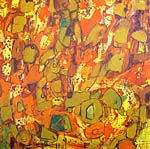 The Lost
View small (636x641 px — 254 KB)
View large (1198x1208 px — 773 KB)
Curious Journey
View small (640x635 px — 237 KB)
View large (1198x1189 px — 400 KB)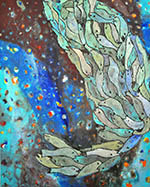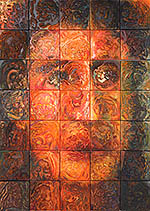 The Face and Faces
View (854x1200 px — 1.2 MB)
In Deep Sea
View small (640x797 px — 252 KB)
View large (1938x2412 px — 1.8 MB)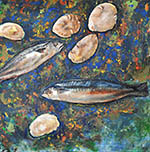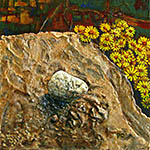 A Stone on the Rock
View small (640x640 px — 226 KB)
View large (1800x1800 px — 2.9 MB)
Seeds of Blessing
View small (640x648 px — 404 KB)
View large (1481x1500 px — 1.0 MB)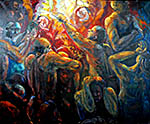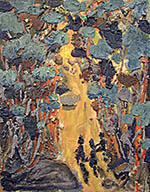 The Road To Emmaus
View small (640x821 px — 246 KB)
View large (1250x1604 px — 1.3 MB)
The Choice of Heart
View small (640x529 px — 148 KB)
View large (1800x1487 px — 1.8 MB)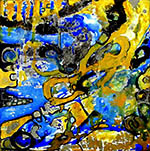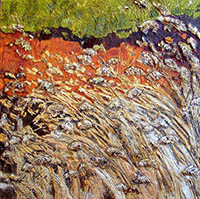 Yearning
View small (640x635 px — 286 KB)
View large (1200x1191 px — 1.1 MB)
Curious Journey: The Womb
View small (640x642 px — 250 KB)
View large (1196x1200 px — 1.0 MB)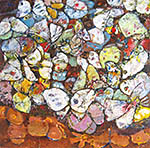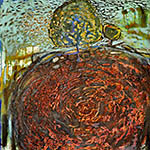 A Mustard Seed
View small (449x450 px — 103 KB)
View large (1200x1204 px — 492 KB)
Hope for the Flowers 1
View small (640x632 px — 205 KB)
View large (1275x1260 px — 426 KB)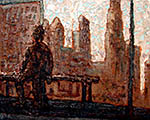 One Sits in the Middle of the City
View small (640x511 px — 161 KB)
View large (1200x958 px — 478 KB)
Encountering-Beauty
View (640x640 px — 231 KB)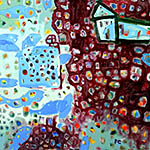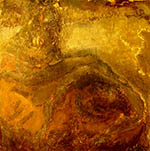 The Origin
View small (640x643 px — 165 KB)
View large (1200x1205 px — 343 KB)
The Broken
View small (640x640 px — 184 KB)
View large (1200x1200 px — 465 KB)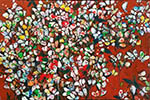 Shadows of the Soul
View small (640x828 px — 70 KB)
View large (1200x1553 px — 138 KB)
A New Beginning II
View small (640x427 px — 173 KB)
View large (1200x801 px — 411 KB)
More information and artworks by Piety Choi
Please visit her website:
www.PietysArt.com
.
Back The Living Pulpit Home page
© All rights reserved by Piety Choi