Home » Archive by Author
Articles by Douglas Stivison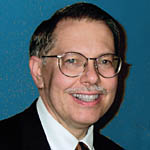 The Reverend Douglas S. Stivison, a graduate of New York Theological Seminary, is ordained in the United Church of Christ and presently serves as Pastor to The First Congregational Church in Haworth, New Jersey. He was editor/publisher of The Living Pulpit from 2003 to 2008 and remains on our Board. He held executive positions at Reed Elsevier and The Wall Street Journal.
Remembering Robert Birge: Visionary, Businessman, and Friend

By Douglas S. Stivison
This is a touching remembrance of one of the founders of the Living Pulpit, who died at age 85. Bob was a true visionary and a consummate businessperson with a razor sharp mind, a true understanding of human nature, a gift for organization, and the ability to peer beyond the horizon to recognize trends and opportunities before others saw them. Bob did not do things by halves and so when he was building support for an innovative ecumenical preaching journal his enthusiasm was contagious and his personal commitment to the success of the project at hand was incontrovertible.
Book Review: Ecology at the Heart of Faith

By Doug Stivison