Home » About The Living Pulpit
About The Living Pulpit
Greetings in the precious name of the LORD!
The Living Pulpit recognizes its ministry as serving the servants of the gospel of Jesus Christ. We seek to gather the community of faithful communicators. To this end, we publish quarterly on themes and issues that we trust will contribute to the enrichment of the kingdom of God that Christ brings into human history. We recognize that today's scene provides many resources that offer insight into how preaching is done. Our role is to ask "so what?" as Dr. Keith Russell used to say.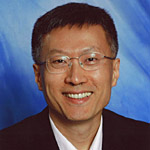 We want to reflect upon the impact that preaching is to have on our journey of faith, especially in our time that God has given us to serve and love. We affirm that preaching has the prophetic thrust compelling the faithful to seek peace and justice and to trust God's ultimate triumph that will manifest God's incredible love for the church and the world. Our partners in ministry—writers and readers of this journal—represent a multitude of theological perspectives, and our goal for this journal is to be the place where different views become the medium of an expanded vision rather than occasions that divide us.
You are heartily welcomed to visit our website, www.pulpit.org, that you may want to bookmark. Past issues offer insights on what others in the body of Christ have wrestled with in their discernment of what to proclaim from the pulpit. Your voice is important to us. Please feel free to contact us with questions or observations you may have on The Living Pulpit. Join us as we continue our deliberations on the labor of preaching for the kingdom of God.
In Christ,
Jin H. Han